Food & Catering Services

All three of our event and party venues offer the finest cuisine, all fully prepared in-house by our team of culinary professionals. Our professional team can create menus tailored to reflect your personal taste and style with so many food options available.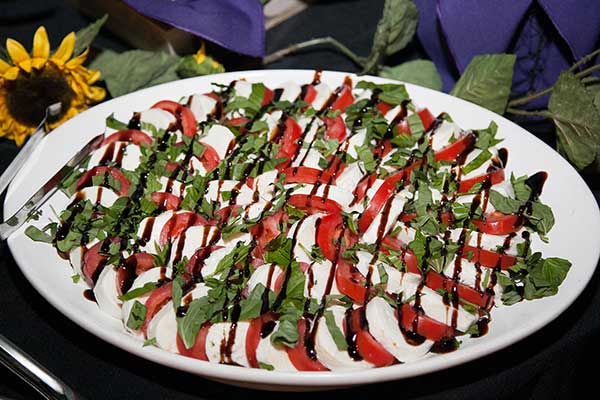 PHOTO GALLERY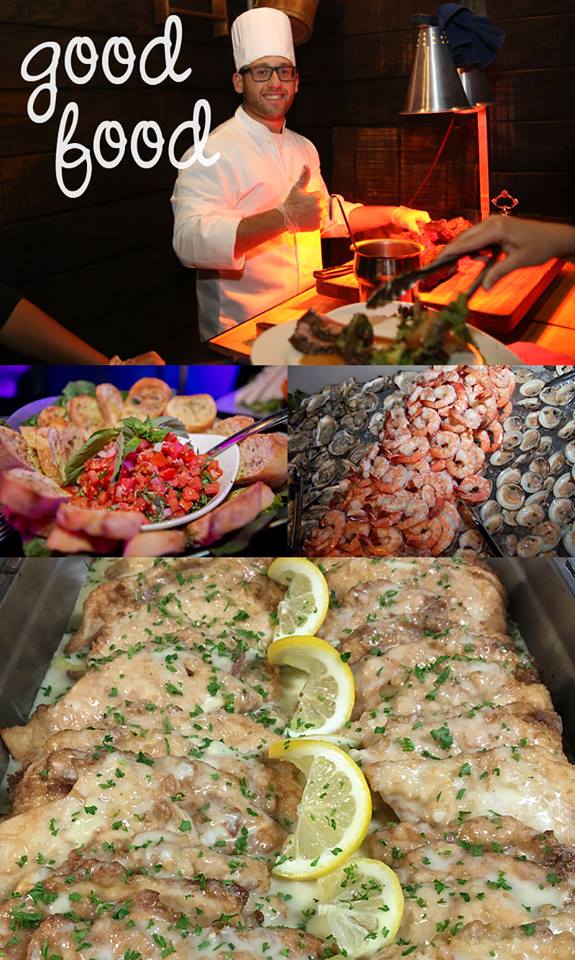 Pass Around Appetizers
Meats
Pigs in a Blanket
Mini Pepperoni Calzones
BBQ Brisket Sliders
Filet Mignon Skewers
Pulled Pork Pastry Puffs
Mini Burritos
Mini Philly Cheese Steaks
Braised Short Ribs over Mashed Potatoes on a Puff Pastry
Seafood
Crab Cakes
Shrimp Cocktail
Coconut Shrimp
Bang Bang Shrimp
Tuna Tar Tar
Mini Fish Tacos
Salmon Cakes
Bacon Wrapped Scallops
Poultry
Bacon Wrapped Chicken
Mini Chicken Pot Pies
Sesame Glazed Chicken Skewers
Jerk Chicken Meatballs
Pretzel & Potato Encrusted Chicken Skewers
Duck Cigars
Mini Duck Tacos
Vegetarian
Mini French Onion Soup Bread Bowls
Pear & Brie Wrapped in Phyllo Dough
Golden Brown Potato Pancakes
Grilled Asparagus in Puffed Pastry Dough
Spinach & Feta Empanadas
Flat Bread with Goat Cheese & Fig
Breaded Goat Cheese with Sour Cream & Raspberry Drizzle
Avocado Egg Rolls
Yucca Fries served in a Shot Glass with Spicy Siracha Mayo
Mini Falafel in Pita Pockets
Stationary Appetizers
Hot Chafing Dishes
Fried Calamari
Chicken Teriyaki
Swedish Meatballs
Seafood Paella
Beef/Chicken/Shrimp or Veggie Stir Fry
Cheese Quesadillas
Fried Ravioli
Spring Rolls
Boneless Buffalo Wings
Eggplant Rollatini
Bar Pizzas
Potato Pierogies
Bang Bang Shrimp
Pigs in a Blanket
Mozzarella Sticks
Hot NYC Pretzels
Cold Displays
Gourmet Selection of Cheese, Crackers & Fruits
Farm Fresh Crudité
Italian Antipasto
Mediterranean Display
Fresh Mozzarella, Tomato & Basil with Balsamic Glaze
Bruschetta Platter
Hummus & Pita
White Fish Platter
Main Buffet
Beef
Short Ribs
BBQ Brisket
Sliced Roast Beef
Sausage & Peppers
Seafood
Salmon with Mango Salsa
Seafood Paella
Tilapia
Shrimp Scampi
Chicken
Francese
Marsala
Murphy
Balsamic
Parmesan
Pasta
Penne Vodka
Baked Ziti
Cavatelli & Broccoli
Rotini Marinara
Salad
Pear & Brie
Garden
Caesar
Summer
Arugula
Georgia Peach (seasonal)
Eggplant
Parmesan
Rollatini
Napoleon
Vegetables
String Beans
Broccoli Rabe
Roasted Garlic Lemon Broccoli
Brussel Sprouts
Mixed Vegetable Medley
Asparagus
Starch
Mashed Potato
Roasted Potato
Baked Potato
Jasmine Rice
Rice & Beans
Breads
Garlic Bread
Garlic Knots
Assorted Rolls
Focaccia Breads
Toasted Pita
Chef Attended Action Stations
Asian Stir Fry
Chicken, Beef, Shrimp & Veggie Stir Fry
Made Fresh in Wok at Station with White & Fried Rice, Lo Mein Noodles & Homemade Wonton Noodles, served in Chinese Take-out containers & Chop sticks.
Pasta
Selection any Two Pastas & Choice of Three Sauces
Marinara, Pink, Vodka, Primavera, Alfredo, Pesto, Garlic, Olive Oil served with Parmesan, Basil & Crushed Red Pepper with a side of Homemade Meatballs & Garlic Bread.
Sliders
Cooked to Order on Grill
Gourmet Hamburgers & Cheese Burgers and Choice of One other Selection BBQ Brisket, Chicken Parm, Meatballs, Veggie. Served with side of French Fries & Onion Rings.
Skirt Steak
Sliced Skirt Steak on the Grill
Onions, Peppers over Rice. Made to Order.
Fajita
Freshly made Fajitas on the flat top
Order Your Choice of Beef, Chicken, or Veggie Served with side Compliments of Sour Cream, Salsa, Homemade Guacamole and Homemade Tortilla Chips.
Filet Mignon Carving
Side Of Roasted Potatoes Cream Of Spinach Mixed Grilled Vegetables Grilled Shrimp Skewers Spinach Salad Assorted Artisan Bread
Kabob Grill
Choice of Chicken, Beef, Shrimp & Veggie
With a Side of Rice. Cooked on our Grill
Desserts
Ice Cream Sundae Station
Fresh Baked Cookies
Brownies
S'Mores
Cake Pops
Assorted Pastries & Cakes
Churros
Chocolate Covered Pretzels & Fruits
Menu Enhancements
Sushi Attended Station
2 Sushi Chef Preparing Hand Craft Assortment of Sushi
Featuring California, Shrimp, Eel, Avocado, Tuna, Dragon Rolls Served with Pickled Ginger, Wasabi, and Soy Sauce
Raw Bar
Displayed on Carved Ice a Wonderful Assortment of Seafood Display
Includes Jumbo Shrimp Cocktail Served with Traditional Homemade Cocktail & Remoulade Sauce. Blue Point Oysters & Little Neck Clams, Alaskan King Crab Leg Served with Spicy Mustard, Cocktail and Mignonette Sauce, Horseradish and Lemon Wedges. Fresh Lump Crab and Lobster Tails
Kiddush Station
Large Whole White Fish Artfully Carved, Fresh Nova Scotia Salmon Sliced Tomato, Onion, Pickles, with Black Olives. Fresh Baked Assortment of Bagels, Pumpernickel, Sliced Bread & Bialys with an Assortment of Cream Cheese & Spreads. White Fish Salad, Tuna Salad & Egg Salad with Sliced Variety of Deli Cheeses
Teen Menu Options
Pass-around Choices
Mac & Cheese Bites
Cheese Quesadillas
Mozzarella Sticks
French Fry Shots
French Bread Pizza Wedges
Pretzel Bites
Stationary Choices
Pigs in a Blanket
Cheese Quesadillas
Mozzarella Sticks
Buffalo Wings
Soft Pretzels
Fried Ravioli
Bar Pizzas
Spring Rolls
Teen Lunch/Dinner Menu
Chicken Tenders
Chicken Parmesan
Penne Vodka
Baked Ziti
Mac & Cheese
Penne Marinara/Butter
Caesar Salad
Garden Salad
Sliders
French Fries
Waffle Fries
Onion Rings
Pizza
Tacos
Hot Dogs
Food Stations To Go
Homemade Zeppoles
Zeppoles served  hot in "Paper Bags" are handed to your clients upon leaving. Each bag includes 5-6 cinnamon-sugar mini donuts
Cinnabons
Cinnabons, Hot Chocolate & Coffee set up on a stand outside for your gusts as they leave. Take out containers and to-go cups included.
Hot Pretzels
NY Style Pretzels, Hot Chocolate & Coffee set up on a stand outside for your guests as they leave. To-go cups included.
Hot Dog Cart
White Castle
White Castle Burgers set up on a stand outside for your guests as they leave.
Unique Venues, Entertainment, and Catering
Unique Venues, Entertainment, and Catering
HOLLYWOOD
BALLROOM @ PHS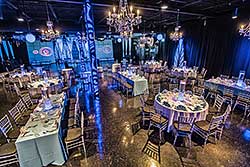 PARAMUS
CUSTOMIZED EVENT SPACE
ULTRA LOUNGE
@ PHS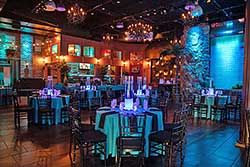 EAST HANOVER
NIGHT CLUB VENUE
VEGAS
BANQUETS/EVENTS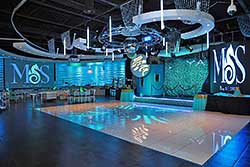 RANDOLPH
CONTEMPORARY VENUE
ENTERTAINMENT
TO GO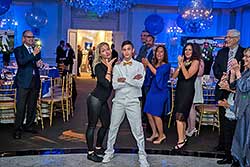 OFF SITE
AT YOUR VENUE